Gynecology in adolescence
Gynecologic problems can occur at any age, in adolescence there are many changes and transformations, therefore, in the Ob/Gyn Center we have personalized attention depending on the physical and emotional needs of adolescents.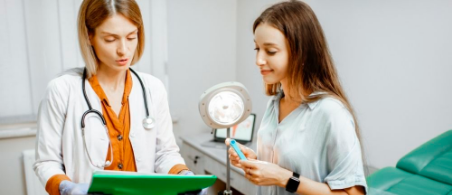 When should you see a gynecologist?
There is no specific age for the first visit to the gynecologist, however, we advise you to make a first visit at age 15, before your first sexual intercourse and if:
You have doubts or questions about your sexuality or menstruation
You are sexually active
You have a gynecologic problem
Looking for advice on contraceptive methods
It is essential that during this stage you have all the information available to avoid health problems later on. Get in touch with us and receive personalized, private, and confidential care for your gynecologic health.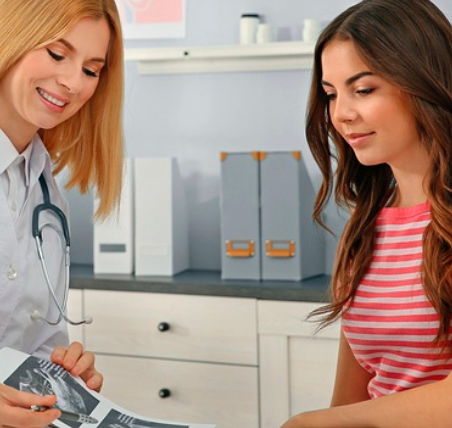 In the gynecologic check-up, the specialist will ask you a series of questions to find out your medical history, perform a physical examination of your breasts and your vulva.
If you are sexually active, our specialists will be able to determine if complementary studies are necessary such as:
Pap test
It is a routine test complementary to the gynecologic examination for the diagnosis of cervical cancer.
STD screening test
This is a test to detect sexually transmitted infections.
Frequent visits to the gynecologist in adolescence
Today there are many contraceptive methods and the choice is yours, it is a personal process that requires informed and planned steps. Always appreciate the importance of dual protection, which consists in preventing both, unwanted pregnancies and sexually transmitted infections, including HIV/AIDS.
Abnormal vaginal bleeding – metrorrhagia
Is that which occurs outside the normal menstrual period. Normal menstruation lasts between 3 and 7 days and the interval between one period and another is usually 24 to 35 days. We recommend you keep track of your periods.
Absence of menstrual periods for more than three monthly cycles. There are several causes and a gynecologic examination is necessary.
When severe and frequent menstrual pain or cramps occur. In case of severe dysmenorrhea, a specialist should be consulted and its cause investigated.
Robot surgery
We offer you robot-assisted gynecological surgeries, being an even less invasive and more precise procedure that provides benefits such as:
20% of the total robot surgeries of Centro Médico ABC correspond to this specialty, which places us as a cutting-edge institution with great experience and leadership in the field for the benefit of our patients.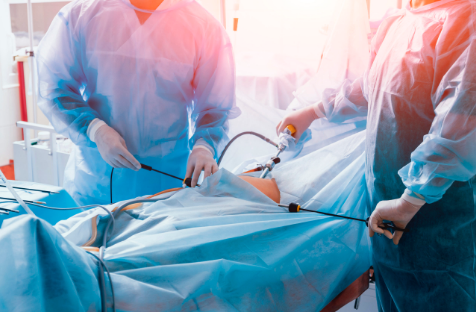 Why choose our Gynecology Center?
Multidisciplinary team


We have obstetrician gynecologists and specialized nurses who provide gynecological and prenatal care.

Personalized

and humane care




Our services are designed to meet your individual needs and preferences, ensuring that you receive humane care that allows you to have a healthy life.

Better treatment

options




Reducing hospitalization times, a quicker and less painful recovery, taking care of the aesthetic appearance of our patients.

Robot surgery


We have a great technological development that allows us to perform more precise surgical procedures using robotic instruments and an endoscopic video camera.
Our
Locations
At ABC Medical Center, we are prepared to serve you in out two Campuses 24/24h, 7 days a week.
Campus Santa Fe
Av. Carlos Graef Fernández 154, Col. Santa Fe,
Cuajimalpa, 05300, Cd. de México.

Tel. 55 1103 1600

Campus Santa Fe
Av. Carlos Graef Fernández 154, Col. Santa Fe,
Cuajimalpa, 05300, Cd. de México.

Tel. 55 1103 1600