We provide care and prevention to the care of your treatment with medications.
Mission
To detect, record, report and evaluate suspected adverse drug reactions to determine the frequency, severity, and causal relationship with the dosage, in order to identify, solve, prevent, and minimize risks to patients and the community of Centro Médico ABC.
Vision
To be a leading Pharmacovigilance Unit in Mexico that provides up-to-date information on adverse drug reactions that contributes to improving the quality and safety of medical care regarding the handling and rational use of drugs.
Adverse drug reaction reporting
Onsite Pharmacy
If you detect an adverse reaction in patients, relatives, or yourself after taking a medication, you can go to the Pharmacovigilance Unit located in the Onsite Pharmacy of either location and they will notify the corresponding authorities.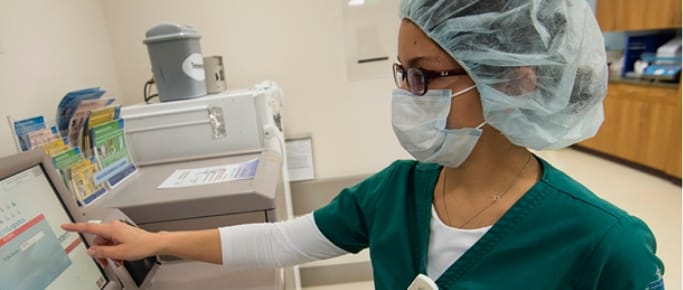 Head of Pharmacy:
Nancy Moreno Vázquez
Ext. 8272
Campus Observatorio Manager:
Karla N. Sánchez Loza
Ext: 8775 y 8176
Campus Santa Fe Manager:
Karina Pasaye Chávez
Ext: 1637 y 1137
Our
Locations
At ABC Medical Center, we are prepared to serve you in out two Campuses 24/24h, 7 days a week.
Campus Observatorio
Sur 136 No. 116, Col. Las Américas,
Álvaro Obregón, 01120, Cd. de México.

Tel. 55 5230 8000
Campus Santa Fe
Av. Carlos Graef Fernández 154, Col. Santa Fe, Cuajimalpa, 05300, Cd. de México.

Tel. 55 1103 1600