Diseases and
medical procedures
Get more information about your disease o medical procedure.
Why choose ABC Medical Center
We are an institution that cares for the health and safety of our patients through the best medical practices. We distinguish ourselves by being supportive and inclusive, investing resources in actions to improve health in Mexico, such as access to medical services for vulnerable populations, research and teaching future doctors and nurses.
In our High Specialty Centers, we provide a safe and quality service, characterized by patient orientation and by having a wide range of medical and hospital services that are at the level of the best in the world.

Acknowledgments that support our commitment to patient safety.







We made a significant investment to isolate and implement the highest safety and quality standards in the care area for COVID-19 patients in our Observatorio Campus.

Our services
We offer you high quality medical assessment programs to prevent and detect diseases in any step of your life.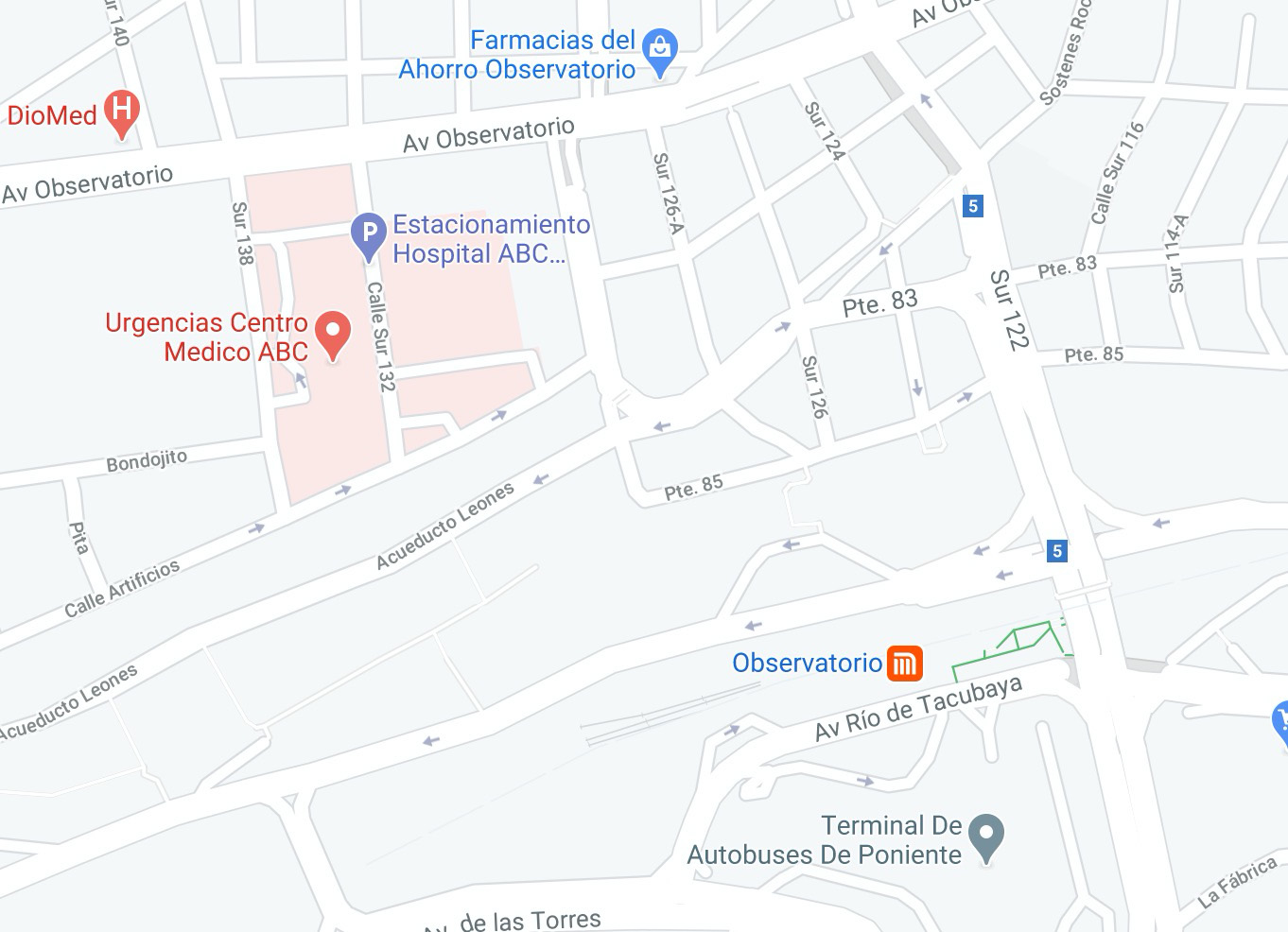 Campus Observatorio
Sur 136 No. 116, Col. Las Américas, Álvaro Obregón, 01120, Cd. de México.

Tel. (55) 5230 8000
Centro Médico

ubicado en CDMX
El Centro Médico ABC es un centro de especialidades médicas con ubicaciones en Santa Fe y Observatorio dentro de la Ciudad de México. Estamos preparados para atenderte 24 horas / 7 días.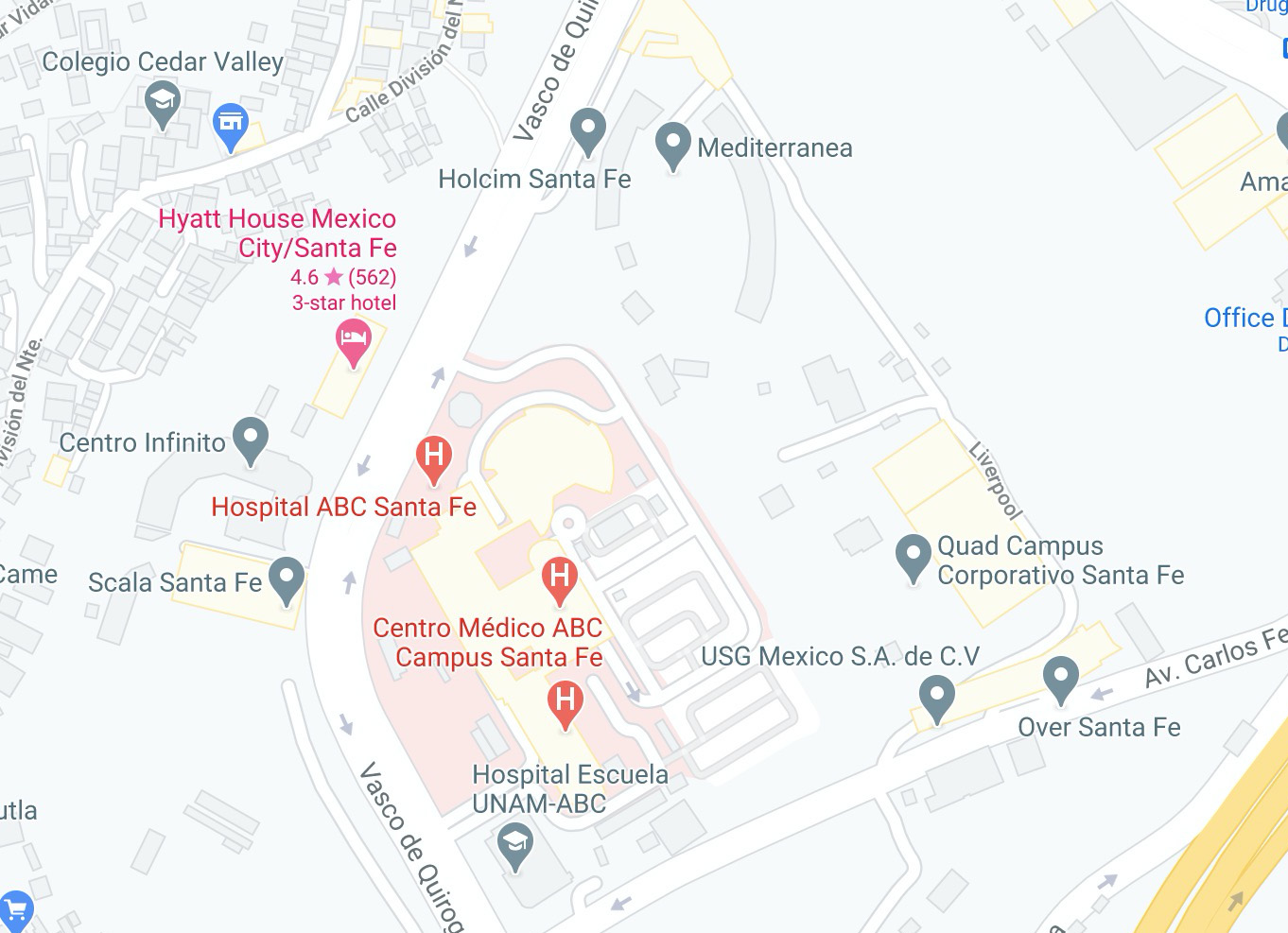 Campus Santa Fe
Av. Carlos Graef Fernández 154, Col. Santa Fe, Cuajimalpa, 05300, Cd. de México.

Tel. (55) 1103 1600