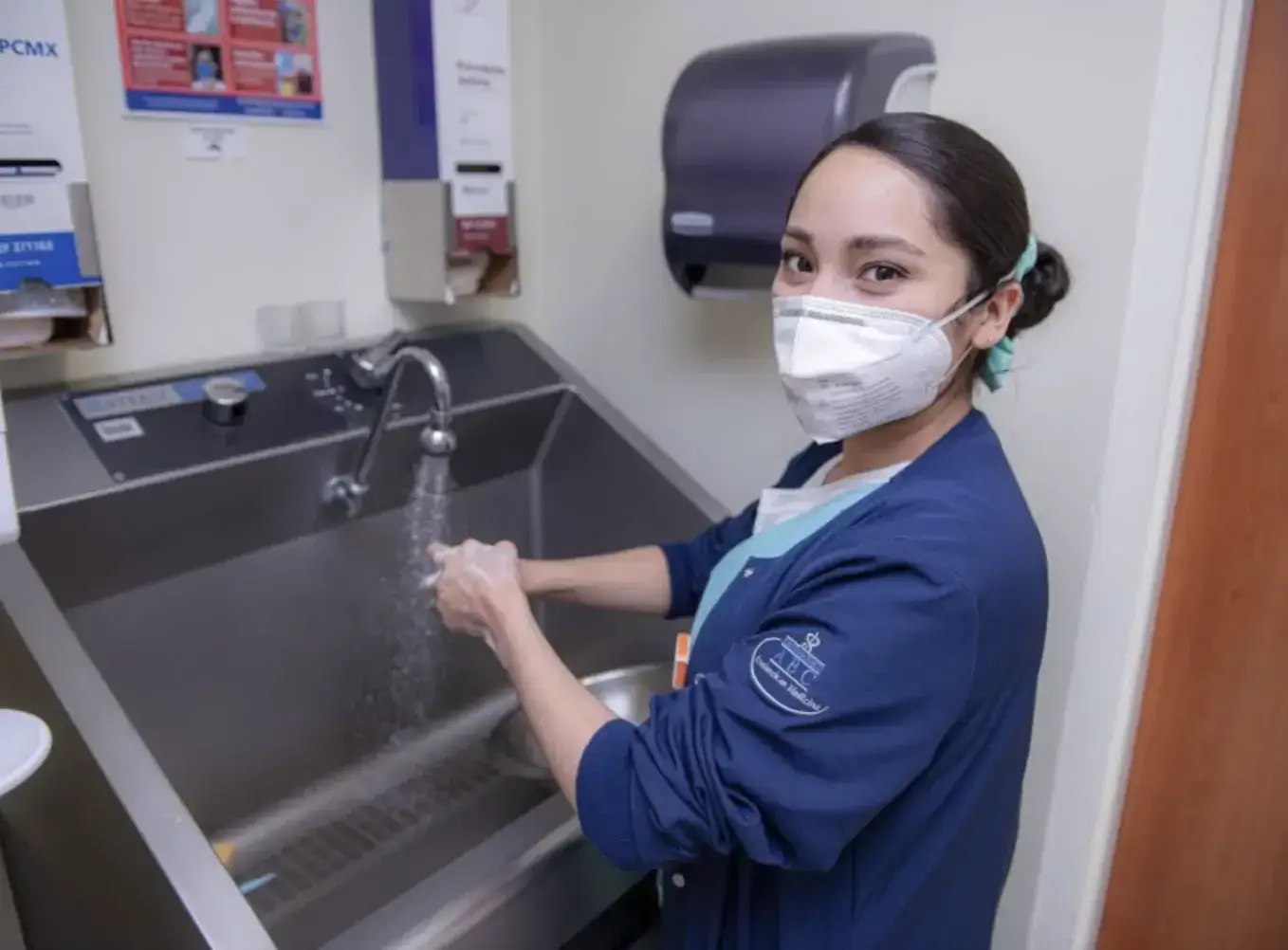 Nursing contributions
The nurses at ABC Medical Center use the Pathway To Excellence® Program as a reference for the exercise of their professional practice through the following standards: shared decision-making, leadership, quality, safety, well-being, and professional development. Nursing supports the safety and quality culture of the institution and thus the fulfillment of its mission.
Nursing Mission
Cuidar la salud y seguridad de nuestros pacientes a través de cuidados autónomos y en colaboración, con las mejores prácticas, con sentido ético, en un entorno de educación, investigación e innovación.
Nursing Vision
Being a leader in the transformation of Nursing care practice in Mexico and being classified by experts among the best in the world.
We rely on these values that guide our practice to fulfill our mission and vision.
Warmth
Union
Integrity
Discipline
Service Attitude
Responsibility
Nursing Professional Practice Model (NPPM)
At ABC Medical Center we have a Professional Practice Model, based on processes and values that work as a guide for nurses, focusing on patient care to improve quality and service.
Supporting elements and processes are required for the provision of quality nursing services, which are also represented in the NPPM scheme, such as the shared governance structure, a professional development plan, the definition of practice standards, the application of current regulations, the definition and compliance with positive work environments standards, all of this based on scientific evidence and research.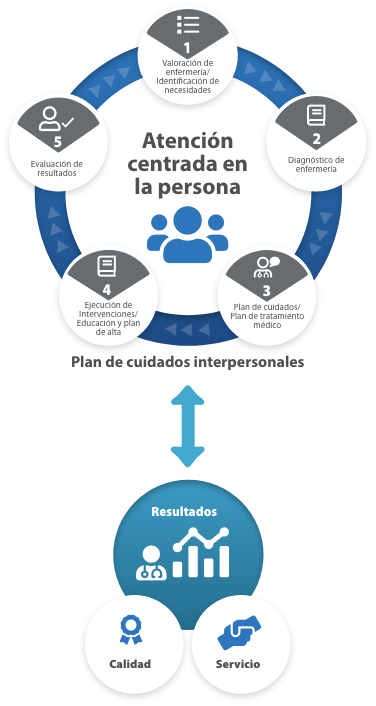 Positive Work Environment
Evidence-Based Practice, Research, and Innovation
Shared Governance Model
Shared Governance is a support structure for the development, implementation, and evaluation of the ABC Medical Center's Nursing Professional Practice Model.
Its purpose is to improve patient care through the participation of interprofessional teams in the development and implementation of processes. Shared Governance formally empowers nurses to actively participate in decision-making in patient care and professional practice and facilitates collaborative work with the interprofessional team.
Education and Research
ABC Medical Center recognizes the importance of education as a key element to ensure the quality of patient care. Nurses participate in continuing education programs through different modalities, with various topics, specialties, technical, continuous improvement, and research.
There is a Professional Development Center (PDC) that has established alliances with universities to strengthen their programs. PDC staff accompanies new employees with an orientation plan, and it facilitates the professional development of personnel who are already part of the institution with clinical development programs, graduate programs to strengthen their specialty skills, and the SUAyED program to obtain a bachelor's degree.
To provide quality nursing care, it is necessary to have a practice with scientific evidence, in such a way that the purpose of the ``Sillvan-Baiteman`` Research Unit is to promote that nurses participate in education programs to learn to solve evidence-based practice problems and conduct nursing research.
Recognition Program
Nurses at ABC Medical Center are recognized for their professional contributions and achievements throughout the year by receiving the following awards:
Likewise, behaviors that strengthen institutional values and promote a collaborative practice are recognized through the "In-the-moment recognition program".
ABC Medical Center recognizes nurses for disseminating research results and evidence-based practice by providing resources to:
Attend conferences to present research findings to healthcare professionals nationwide.
Publish articles in professional magazines.
Nurses who collaborate in volunteer activities are also recognized by providing them with paid free time and the necessary resources (educational material) to improve the population's health.