Orthopedics and
Sports Traumatology
It is the orthopedics and traumatology approach to the care of athletes with great emphasis on the prevention of injuries and preparation of the musculoskeletal system for the demands to which it will be subjected, up to the early recognition of a pathology in order to avoid its progression and make the appropriate modifications to avoid an injury; also, repair injuries for their speedy recovery and reintegration to their usual activities, being specially careful of the soft tissues to be aggressive with the rehabilitation, where biological healing times can be combined with functional healing times; this is where the great difference lies with conventional treatments where biological recovery is expected before starting functional recovery.
It has been possible to see in different studies that immobility is detrimental to soft tissues, including cartilage in the joints. It favors the stiffness of ligaments, joints, and tendons, as well as a decrease in muscle tone, in such a way that as far as possible it will always be more favorable to start mobility early.
Orthopedics and sports traumatology have a peculiar interest in providing a solution to all injuries of the musculoskeletal system that arise from sports practice and their most comprehensive level in their prevention, since they demand a fast recovery and at the same level prior to injury, with the intention of improving performance.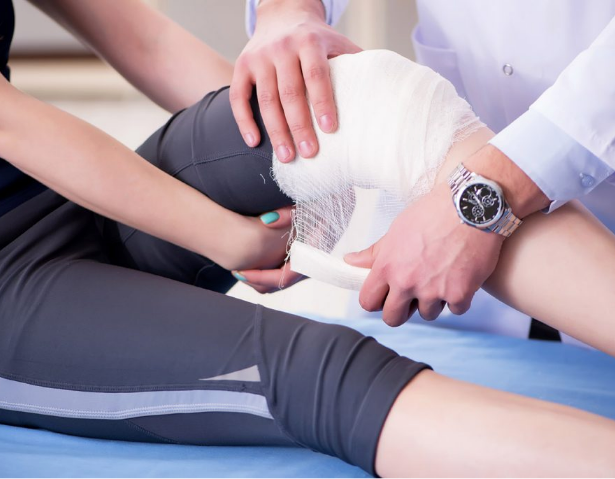 Our
Locations
At ABC Medical Center, we are prepared to serve you in out two Campuses 24/24h, 7 days a week.
Campus Santa Fe
Av. Carlos Graef Fernández 154, Col. Santa Fe,
Cuajimalpa, 05300, Cd. de México.

Tel. 55 1103 1600

Campus Santa Fe
Av. Carlos Graef Fernández 154, Col. Santa Fe,
Cuajimalpa, 05300, Cd. de México.

Tel. 55 1103 1600