Outpatient Rehabilitation
Outpatient
Rehabilitation
Outpatient rehabilitation is provided to patients who attend the hospital to receive their rehabilitation program and subsequently return home the same day.
The therapy lasts 45 minutes. It has the latest technology to provide treatment and various rehabilitation techniques by the team of highly trained professionals that distinguish Centro Médico ABC.
Outpatients are considered to be all those who:
Received an intensive rehabilitation program.
Patients who are discharged from their in-hospital phase.
Patients with aftereffects of chronic degenerative diseases.
Patients who suffered an injury that does not compromise their health but who do suffer from some limitation in their functionality or pain.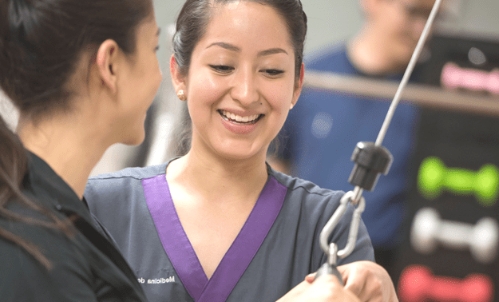 The rehabilitation team is made up of the following professionals:
Rehabilitation Specialist, Bachelor of Physical Therapy, Bachelor of Occupational Therapy, Bachelor of Speech Therapy, Cognitive Therapy and Nursing.
Our
Locations
At ABC Medical Center, we are prepared to serve you in out two Campuses 24/24h, 7 days a week.
Campus Observatorio
Sur 136 No. 116, Col. Las Américas,
Álvaro Obregón, 01120, Cd. de México.

Tel. 55 5230 8000
Campus Santa Fe
Av. Carlos Graef Fernández 154, Col. Santa Fe, Cuajimalpa, 05300, Cd. de México.

Tel. 55 1103 1600