Key points:
Breast cancer is the most common cancer among women worldwide. In Mexico, it represents the leading cause of death from cancer in women.
Of the women who die from breast cancer, 1% are young people between 15 and 29 years old, 13% are between 30 and 44 years old, and 38% are between 45 and 59 years old.
It is a treatable and curable disease, the difference lies in prevention and timely detection, therefore, we invite you to have regular health check-ups and perform frequent self-examination.
Currently, breast cancer is the leading cause of death among women in Mexico. Lung cancer was the most common cancer until 2020, but last year the number of deaths from this disease was alarming since, even though this type of tumor is treatable if diagnosed in time, prevention awareness is necessary.
It is common for those who do not survive to have discovered something abnormal at a late stage, or it is due to the lack of medical attention and resources.
Specialists believe that population aging, decreased breastfeeding, pregnancies that do not reach term, late menopause, and other risk factors such as overweight, sedentary lifestyle, and chronic-degenerative diseases are responsible for the increase in breast cancer.
How can I prevent the development of breast cancer?
There are 3 important agents that you must consider when talking about prevention.
Adopt a healthy lifestyle, exercise, eat a balanced diet and avoid everything that we know poisons your body.
Know your body well and perform a self-examination between 5 and 10 days after the start of menstruation or once a week if you are in the menopausal stage.
Go regularly to your family doctor, perform laboratory and imaging tests such as a mammogram.
With these 4 steps, you can explore your breasts properly.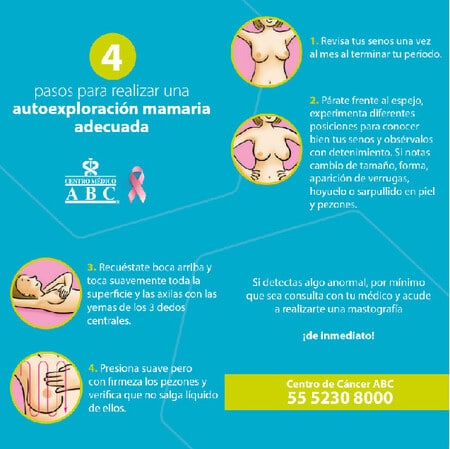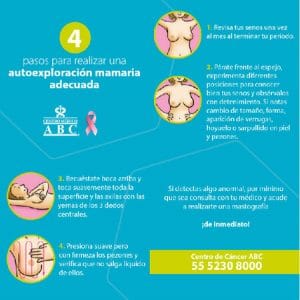 Take care of yourself and your loved ones so that more women can prevent this disease.
At the Cancer Center of the ABC Medical Center we can give you specialized care. Contact us!
Fuentes:
https://codigof.mx/el-cancer-de-mama-rebasa-globalmente-al-de-pulmon-en-incidencia-y-diagnostico/