Aesthetic and reconstructive plastic surgery
Aesthetic and reconstructive plastic surgery is a medical specialty that aims to improve the function and appearance of various areas of the body that change with age or due to weight variations.
It is also responsible for correcting or reconstructing various areas affected by congenital anomalies, accidents such as trauma, or diseases such as cancer.
At ABC Medical Center we always aim for excellence and constant innovation, that is why we have:
Specialized medical team: a medical team specialized in each area of aesthetic and reconstructive plastic surgery to provide excellence in each of the treatments.
Certified plastic surgeons*: a certified plastic surgeon is the only specialist who has the knowledge, training, and experience necessary to perform this type of procedures.
Health and safety: our mission is to care for our patients' health and safety through the best medical practices.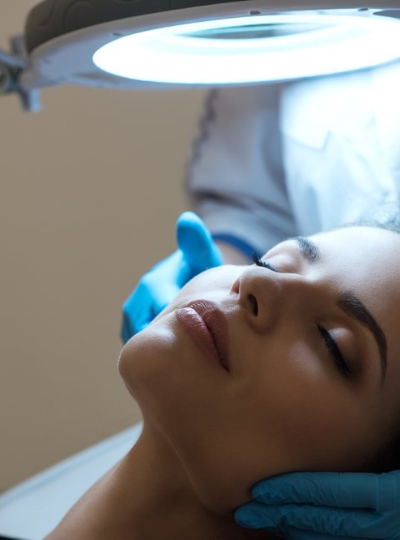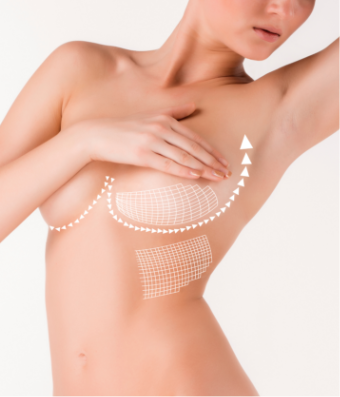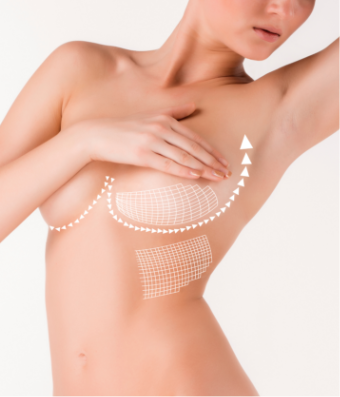 Mastopexy
(breast lift)
Mastopexy is a breast lift cosmetic surgery. Weight loss, pregnancy, breastfeeding, or age can cause sagging breasts.
With mastopexy, excess skin is removed and the tissue is relocated, helping to recover a younger and more symmetrical appearance. This cosmetic surgery is an outpatient procedure that lasts approximately 2 to 3 hours and may require the use of implants.
Talk to our certified plastic surgeons and solve all your doubts about mastopexy*.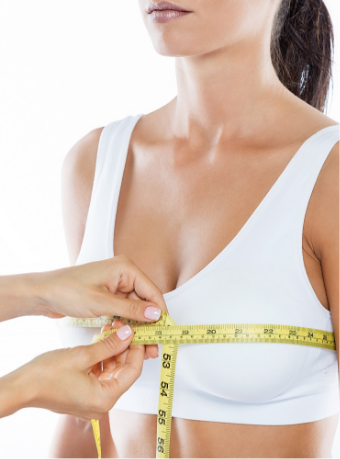 Breast reduction surgery
Breast reduction surgery (reduction mammoplasty) is a plastic surgery solution to reduce the volume and correct the position of the breasts, achieving a proportional and natural size to the rest of your body.
Breast reduction surgery is a procedure that lasts approximately 3 to 4 hours and is indicated for patients with breast hypertrophy (excess volume in the breasts) problems, as this can cause discomforts such as back, neck, and shoulder pain, irritation in the inframammary folds due to the presence of moisture and fungi, difficulty performing physical activities, among others.
Talk to our certified plastic surgeons and solve all your doubts about breast reduction surgery*.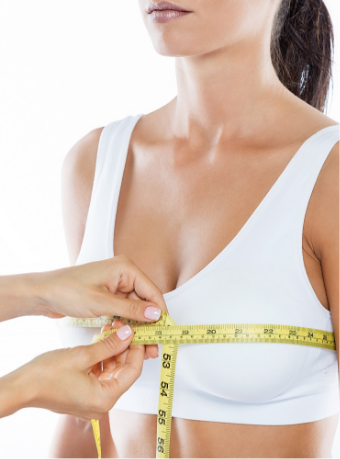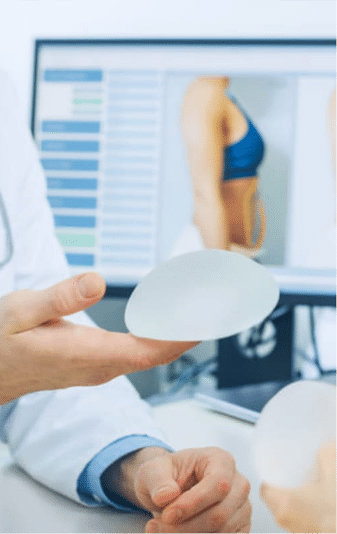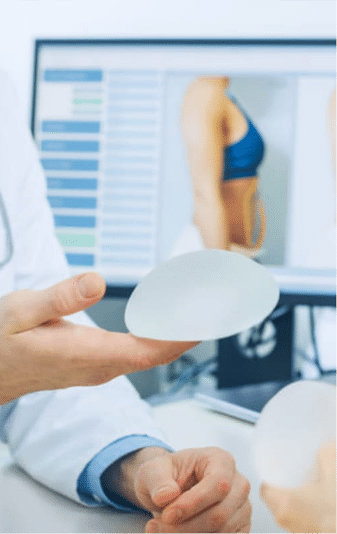 Augmentation mammoplasty
(breast implants)
Breast augmentation (augmentation mammoplasty) is a procedure that lasts approximately 80 minutes and consists of increasing the size and improving the shape of the breasts by inserting breast implants (prostheses).
There are saline and silicone implants. What's the difference?
Saline implants are inserted empty, then filled with sterile saline once they are in place.
Silicone implants are inserted already filled with silicone gel, a thick fluid that mimics the feel of human fat.
Your plastic surgeon, depending on several factors such as your breasts' anatomy, your complexion, age, and height, will be able to recommend the most suitable type of implant for you to have the best results.
Talk to our certified plastic surgeons and solve all your doubts about breast augmentation*.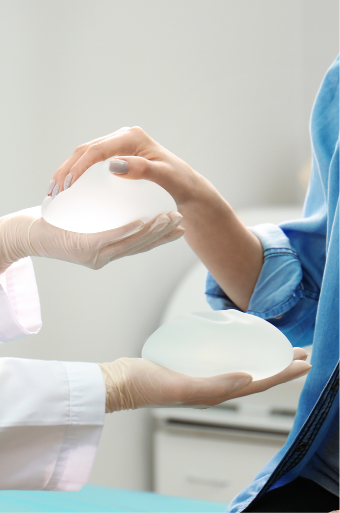 Breast implant change
How often are breast implants changed?
There is no fixed or estimated time for changing breast implants, it depends on the type of implant, the interaction of each organism, and how it is transformed. After breast implants are placed, it is advisable to control the evolution of your surgery through doctor's appointments and annual complementary tests.
Some reasons why a breast implant should be changed:
Rupture or deterioration of the breast implant.
Capsular contracture of the prosthesis
Breast sagging due to significant weight changes.
Doubts about the previously placed implant.
Talk to our certified plastic surgeons and solve all your doubts about breast implant change*.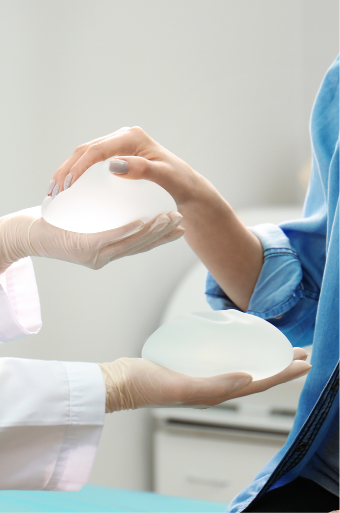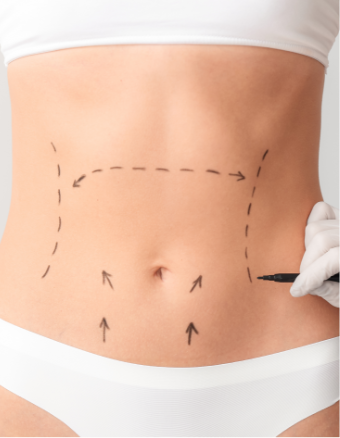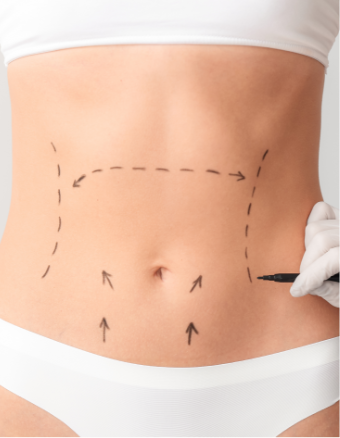 Abdominoplasty (Tummy tuck)
Abdominoplasty, also known as lipectomy, is a cosmetic surgery with an estimated duration between 3 to 4 hours, through which flaccidity is corrected, eliminating excess skin and abdominal fat, tightening the abdominal muscles, managing to improve the appearance of the abdomen, looking flatter, firmer, and with a smaller waist.
It is important to mention that abdominoplasty is not a treatment for overweight, it is indicated for people who have suffered a significant weight gain and subsequent loss and this has caused excess skin and abdominal relaxation.
Talk to our certified plastic surgeons and solve all your doubts about abdominoplasty*.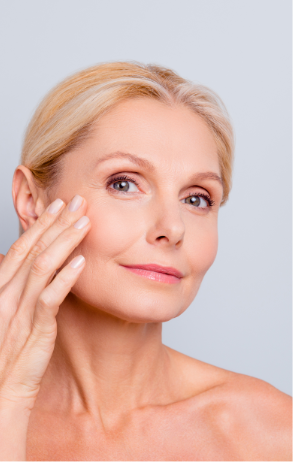 Rhytidectomy (facelift)
A facelift is a surgical procedure technically known as rhytidectomy that improves the visible signs of aging of the face and neck.
Rhytidectomy consists of tightening the muscles and skin, eliminating excess fat, acting on the dermis of the neck, chin, cheeks, and eye contour, achieving a younger and healthier appearance. A facelift can be performed alone or together with other procedures, such as droopy eyelid surgery (blepharoplasty).
Blepharoplasty is performed to treat undereye bags and drooping eyelids caused by aging.
Talk to our certified plastic surgeons and solve all your doubts about rhytidectomy or facelift*.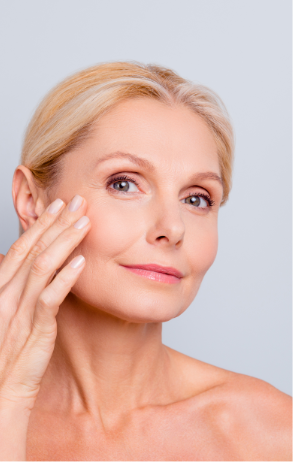 Liposuction
Liposuction or liposculpture is a cosmetic surgery used to remove localized fat deposits in different parts of the body such as the abdomen, hips, thighs, knees, calves, ankles, arms, face, and neck, achieving an improvement in the patient's facial or body contour.
Liposculpture is the combination between liposuction and fat injection, in which after removing localized fat it is injected where you want an increase in volume.
ABC Medical Center has plastic surgeons who perform a new procedure called Vaser Lipo to perform localized liposuction, speeding recovery.
Talk to our certified plastic surgeons and solve all your doubts about liposuction or liposculpture*.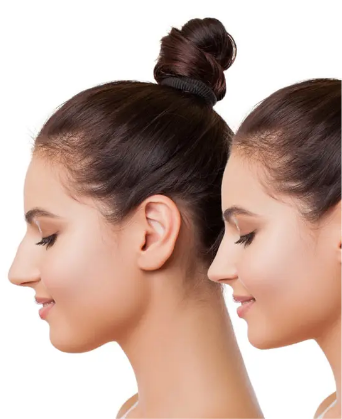 Rhinoplasty (nose job)
Rhinoplasty is a plastic surgery that allows changing the structure and function of the nose, helping to correct birth problems, nasal trauma aftereffects (such as a fracture), and difficulty breathing.
In rhinoplasty, the shape of the nose can be changed by modifying its size, the shape of the tip or the back, and the nostrils, as well as modifying the angle between the nose and the upper lip.
Talk to our certified plastic surgeons and solve all your doubts about rhinoplasty*.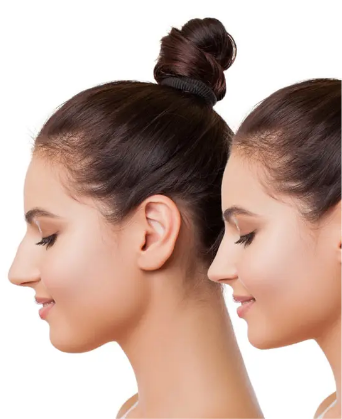 *Contact us to connect you with a plastic surgeon certified by the Board of Plastic, Aesthetic, and Reconstructive Surgery.