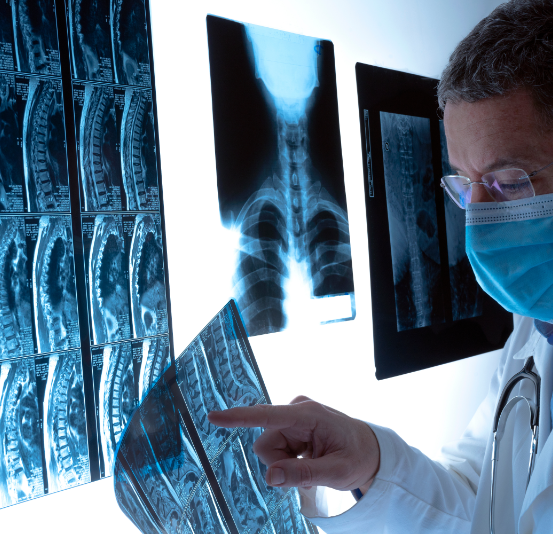 Currently, eight out of 10 diagnoses in neurosurgery are diseases related to the spine, therefore, we hold monthly meetings in order to session clinical cases and collectively review the case (integral medicine) which enriches professional practice through continuing education based on scientific evidence and impact on patient clinical outcomes.
The Spine Clinic has clinical outcome indicators comparable to international centers, as in the case of surgical site infections and unscheduled surgical reoperations.
Surgical reoperation rate: 1.6% (Centro Médico ABC) vs 3% (American College of Surgeons NSQIP)
Surgical site infection rate: 0.54 (Centro Médico ABC) vs 1.002 (CDC Healthcare Associated Infections 2019)
Minimally
invasive surgery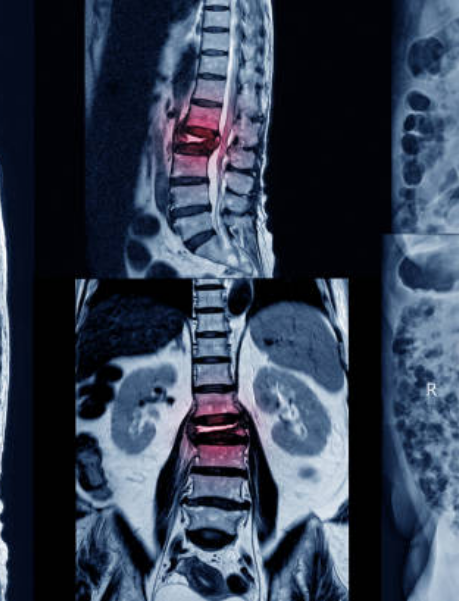 When we talk about Spine Surgery, the most important thing, without a doubt, is the clinical result and the safety of the patient.
Minimally invasive spine surgery is a philosophy of practice that encompasses a set of techniques to respect the adjacent anatomical tissues as much as possible and at the same time achieve the objectives of conventional open surgery, but with the advantages of reducing intraoperative bleeding, percentage of infections, postoperative pain and the consumption of narcotics, disability time with an early return to productive life and also with aesthetic advantages.
The term minimally invasive spinal surgery includes several groups of procedures including, in order of invasiveness, percutaneous, tubular endoscopic assisted by microscopy or endoscopy, and mini-open techniques.
To date, many minimally invasive surgery techniques have been described, capable of solving 80% or more of the pathologies that affect the spine.
At ABC hospital we are pioneers and we have more than 15 years' experience, much greater than in any other hospital in the country, for which we have state-of-the-art technology that allows us to solve pathologies that include deformities, tumors, fractures, degenerative diseases such as herniated intervertebral disc and spinal canal stenosis in the cervical, thoracic, and lumbar regions as well as in the craniocervical and lumbo-pelvic junctions.
Due to its complexity, it requires specialized training that truly guarantees the skills of those who practice it.
At Centro Médico ABC we are proud to say that we are the only hospital in Latin America with a training diploma in minimally invasive spine surgery for 10 years, currently endorsed by the Universidad Nacional Autónoma de México, thus contributing socially with the training of highly qualified professionals for your health care.
Our

Locations
At ABC Medical Center, we are prepared to serve you in out two Campuses 24/24h, 7 days a week.
Campus Santa Fe
Av. Carlos Graef Fernández 154, Col. Santa Fe,
Cuajimalpa, 05300, Cd. de México.

Tel. 55 1103 1600

Campus Santa Fe
Av. Carlos Graef Fernández 154, Col. Santa Fe,
Cuajimalpa, 05300, Cd. de México.

Tel. 55 1103 1600