In recent years, cardiovascular surgery has rapidly transformed thanks to technological changes. At the ABC Cardiovascular Center, diseases of the heart, lungs, and chest are diagnosed and surgically treated.

Some of the frequent procedures we perform at the Cardiovascular Center are:
Coronary bypass
Coronary artery bypass surgery redirects blood out of a partially or completely blocked area of an artery in the heart to improve blood flow to the heart muscle. The procedure involves taking a healthy blood vessel from a leg, arm, or chest and attaching it to the outside of the blocked arteries in the heart.
Valve repair and
replacement surgery
During surgery to repair or replace a valve, the sternum is divided, the heart is stopped, and blood is diverted to a heart-lung machine. Because the heart or aorta must be opened, heart valve surgery is an open-heart procedure.
Pulmonary Thromboendarterectomy and Minimally Invasive PTE for Chronic Thromboembolic Pulmonary Hypertension
It is an operation that removes clotted blood from the pulmonary arteries, which supply blood to the lungs. Pulmonary thromboendarterectomy is the treatment of choice for patients with chronic thromboembolic pulmonary hypertension.
At the Cardiovascular Center we offer you a wide range of prevention, diagnosis, timely treatment and follow-up services to take care of your heart and that of your loved ones
Hospital unit in which patients with acute cardiac problems receive intensive care by critical care cardiologists and multidisciplinary teams specialized in cardiology.
Extracorporeal membrane oxygenation (ECMO)
In extracorporeal membrane oxygenation (ECMO), blood is pumped out of the body to a heart-lung machine that removes carbon dioxide and returns oxygen-rich blood to the body's tissues. Blood flows from the right side of the heart to the membrane oxygenator in the heart-lung machine. It is then reheated and sent back to the body. This method allows blood to "bypass" the heart and lungs, allowing these organs to rest and heal. It is used in intensive care situations when your heart or lungs need help so you can heal. It can be used in the medical care of COVID-19, acute respiratory distress syndrome, and other infections.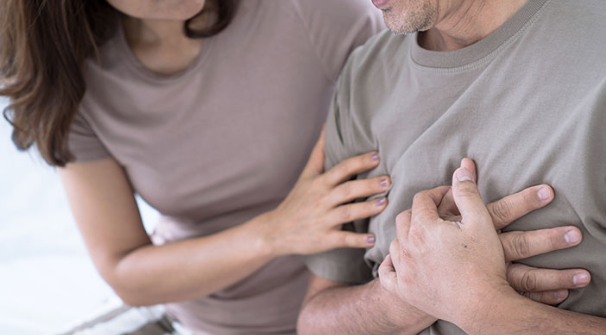 Our
Locations
At ABC Medical Center, we are prepared to serve you in out two Campuses 24/24h, 7 days a week.
Campus Observatorio
Sur 136 No. 116, Col. Las Américas,
Álvaro Obregón, 01120, Cd. de México.

Tel. 55 5230 8000
Campus Santa Fe
Av. Carlos Graef Fernández 154, Col. Santa Fe, Cuajimalpa, 05300, Cd. de México.

Tel. 55 1103 1600