Medical directors are in charge of planning, coordinating, guiding, and supervising the management of their specialty as part of ABC Medical Center and must guarantee the quality, safety, harmony, and efficiency of the care provided to patients.
Dr. Juvenal Franco Granillo Medical Center's Medical Vice President who coordinates, manages, and supervises the team of medical directors, he is a Critical Medicine specialist.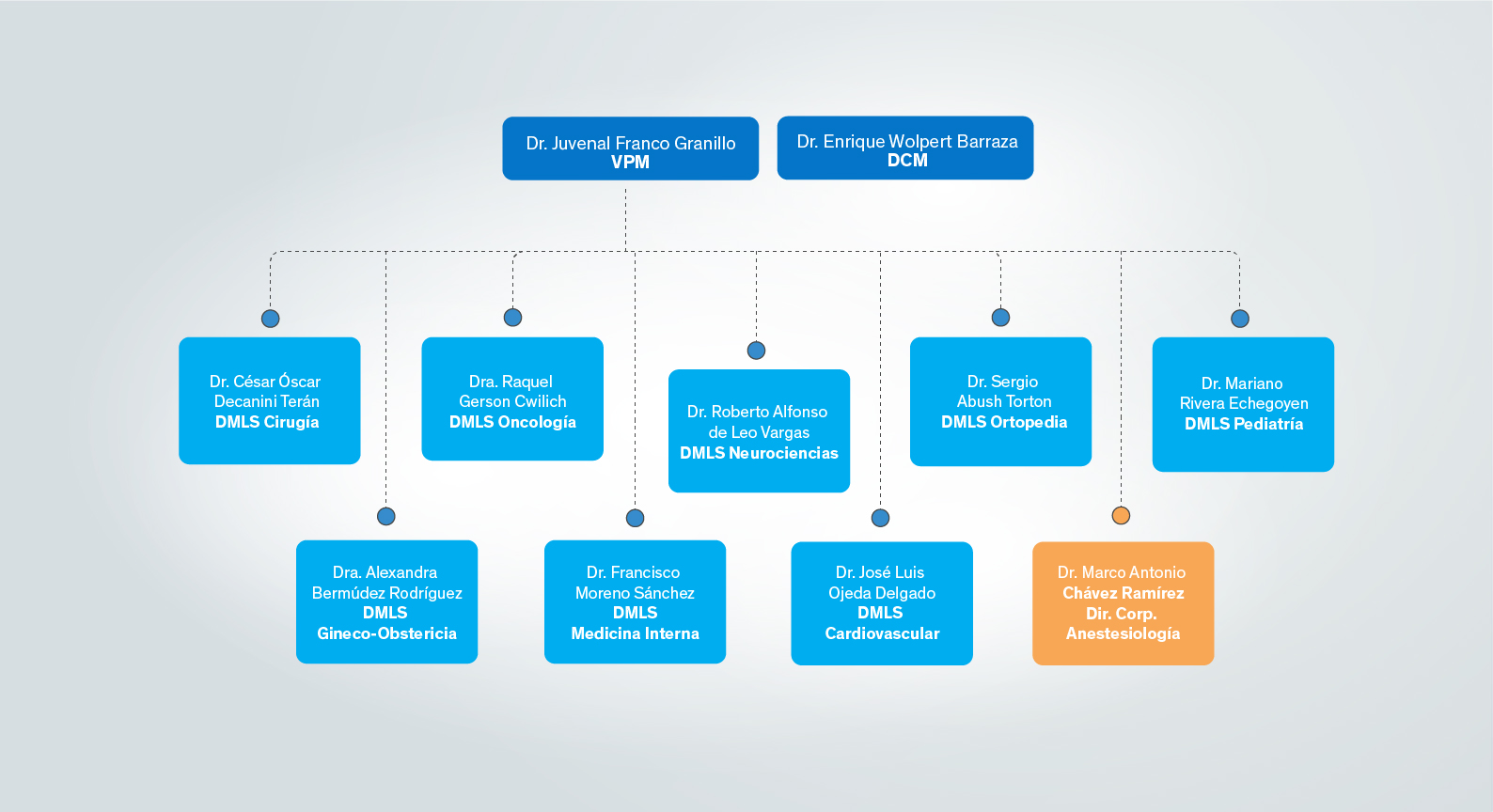 Here is the ABC Medical Center medical directors' 2023 organizational chart.
ABC Medical Center is an institution that cares for the health and safety of its patients through the best medical practices, we are the only hospital in Mexico that has Group Medical Practices, which brings together specialists from various disciplines, who work together and in a multidisciplinary manner to link a more accurate diagnosis, to determine the best treatment and provide appropriate follow-up to each of their patients.